Aramis sent me this  interesting greenroof photo  yesterday from  "Pictures of the Day"  (August 13, 2009) in the Wall Street Journal Blogs:

"A worker mowed the grass roof of a government building near Torshavn, the capital of the Faroe Islands, Thursday. (Bob Strong/Reuters)"
Very cool photo!   I don't know if I'd like to be the maintenance guy, though.
Situated in the North Atlantic halfway between Scotland and Iceland, the Faroe Islands are composed of 18 hilly islands covering about 1400 sq. km and remain relatively unknown.   The Vikings founded the first parliament on the Tinganes peninsiula  in Tórshavn in 825 AD, and the name of the city means Thor's Harbour, named after the god of thunder and lightning in Norse mythology.   The Faroese usually refer to their capital simply as Havn – harbour, and with a population of about 19,000 (2008) the  city is carpeted with many traditional sod covered roofs.  
Tinganes is the old part of town, and small wooden houses covered with turf roofs are a common sight.   The oldest one dates back 500 years.
I've  only enjoyed  seeing photos of this rugged, picturesque archipelago nation, but have never visited (not yet, at least).     Have any of you?   Tórshavn appears to be a charming medieval city and we'd love to have someone knowledgeable write a Guest Feature on it for Greenroofs.com, especially about their extensive use of turf roofs and how (if at all) their methodology has changed throughout the years.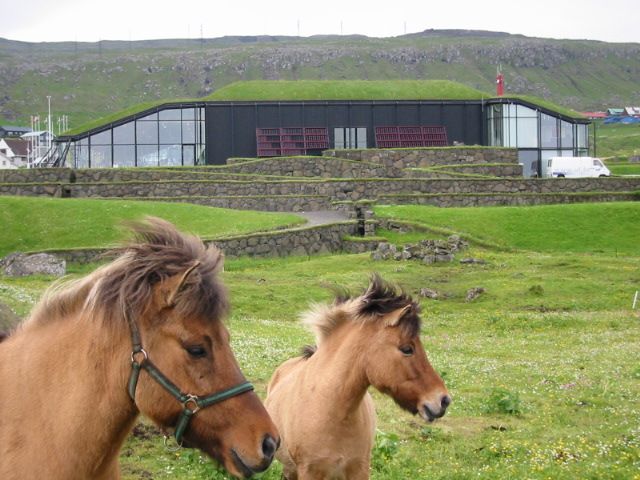 Please let me know if anyone is interested!
~ Linda V.